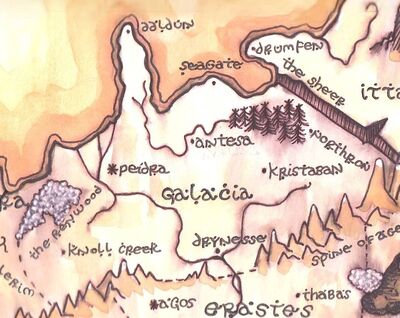 Galacia is one of the countries located on the continent of Agia. It is a hereditary monarchy, and at the time of Reckoning, it is ruled by Queen Eithne Denar.
Resources
Edit
Galacia is considered the breadbasket of Agia, known for its temperate climate and plenty of grain.
A twangy, toe-tapping style of music is popular in southern Galacia.
A sword duel challenge is a matter of great honor/renown; failure to accept is a massive blow to one's standing within the community.
Important Locations
Edit